New Baby Flowers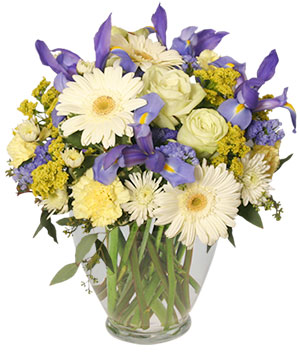 Welcome Baby Boy
Flower Arrangement
Send sweet salutations with this breathtaking bouquet! With gorgeous white gerberas, lovely blue iris, beautiful white spray mums, stunning pale yellow carnations, and more, this elegant arrangement is the perfect way to welcome that bundle of joy!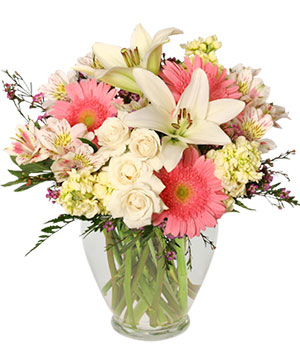 Welcome Baby Girl
Flower Arrangement
This delicate arrangement is sure to delight! With lovely white Asiatic lilies, picturesque white mini spray roses, dazzling pink and white alstroemeria, beautiful pink gerberas, and more, this charming bouquet is sure to bring cheer to any room. Send this exquisite arrangement to welcome the newest addition to the family!
Saying "Congratulations!" is always better with flowers, especially when welcoming a new baby into the world. Let us hand deliver a very specially arrangement of new baby flowers to the proud parents. Why stop at only flowers, we have a wide variety of toys and gifts available for new babies, mommies and daddies. WHIDDEN FLORIST in Brandon can create a unique, new baby gift basket just for the growing family.